---
Distance Learning Info
Options of servers and how to connect

Student pages for learning

How to access a student classroom page

Click to view the revisions of the School-Parent Compact and Engagement Policy for the remainder of the '19-'20 school year

Contact your teacher if need your ID or password

Supplemental reading, math, and science websites

If you haven't received a Chromebook, the SDP with contact you

Please be sure to identify the student name and classroom

Find out who to register your student online

Food benefits (P-EBT) cards will be distributed to qualifying families. Learn more and update your address here.

---
---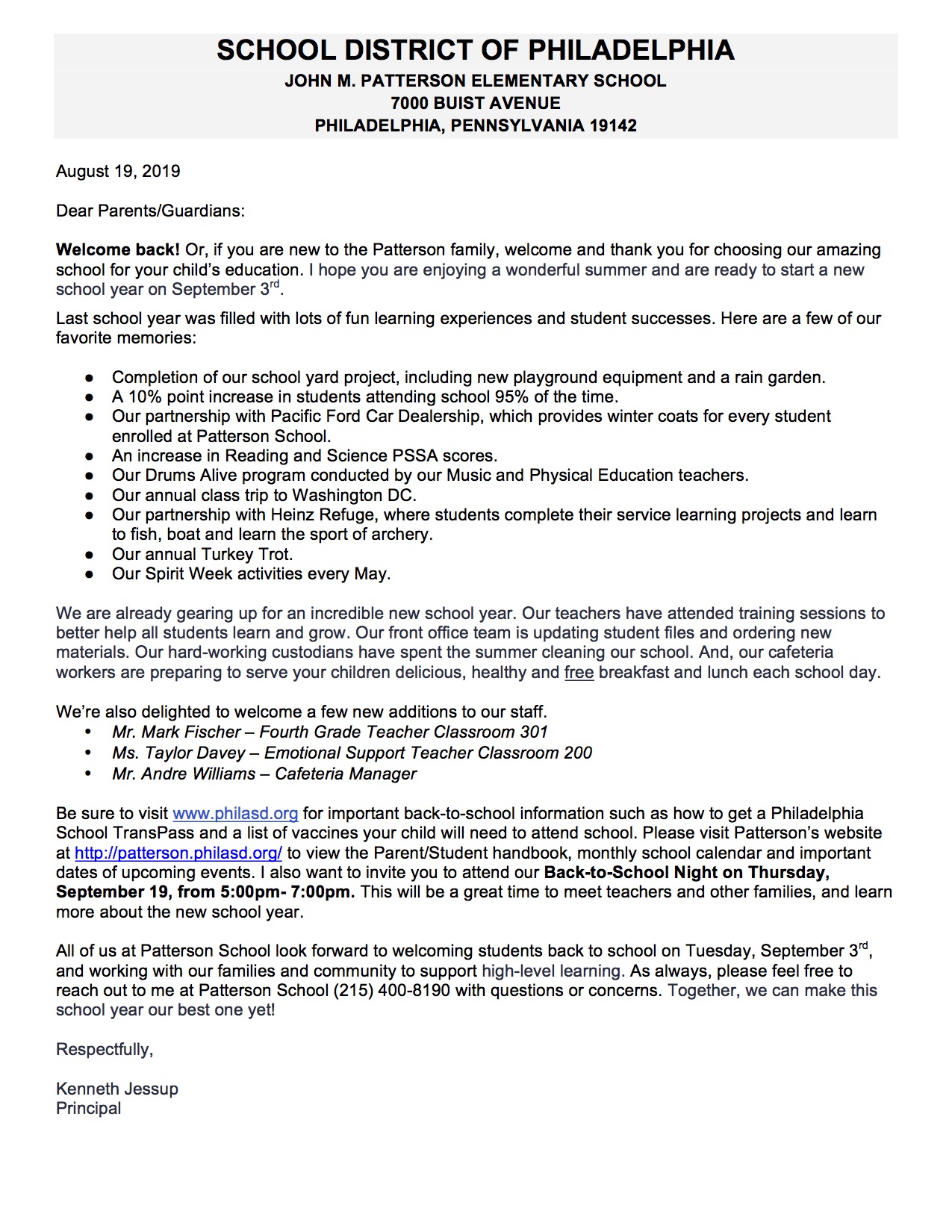 ---
Message from the Principal

Hello and welcome to the John M. Patterson elementary school website.

Thank you for taking time to visit the site and to learn about the goals, vision and academic program.
We have a clear and shared focus on student learning, a high academic, social standard and expectation
for the entire learning community and a learning environment where people feel safe, supported and respected.
We have a high level of community and family involvement, working together to improve every student's
academic and personal achievement.  We strive to create an environment where all students can achieve.

I hope you enjoy your visit with us.  Please contact the school if you have any questions.